25 Under Budget Romantic Valentines Day Gift Ideas For Boyfriend
If you are having a hard time thinking of what to get your boyfriend this V-day, do not worry. We got you covered with some amazing ideas for romantic valentines day gift ideas that are perfect for any type of guy out there! Plus, they are all under $50 so it won't destroy your wallet either! Whether he's the sentimental tender type or if he's more on the rough and tough side, these ideas will certainly hit home!
He'll appreciate how much thought you put into finding him the perfect idea if it is on this list. If you label yourself as clueless when it comes to buying gifts, don't worry because we've got everything covered for you on this one article only! Keep reading on for some useful ideas that are all in the price range for under $50.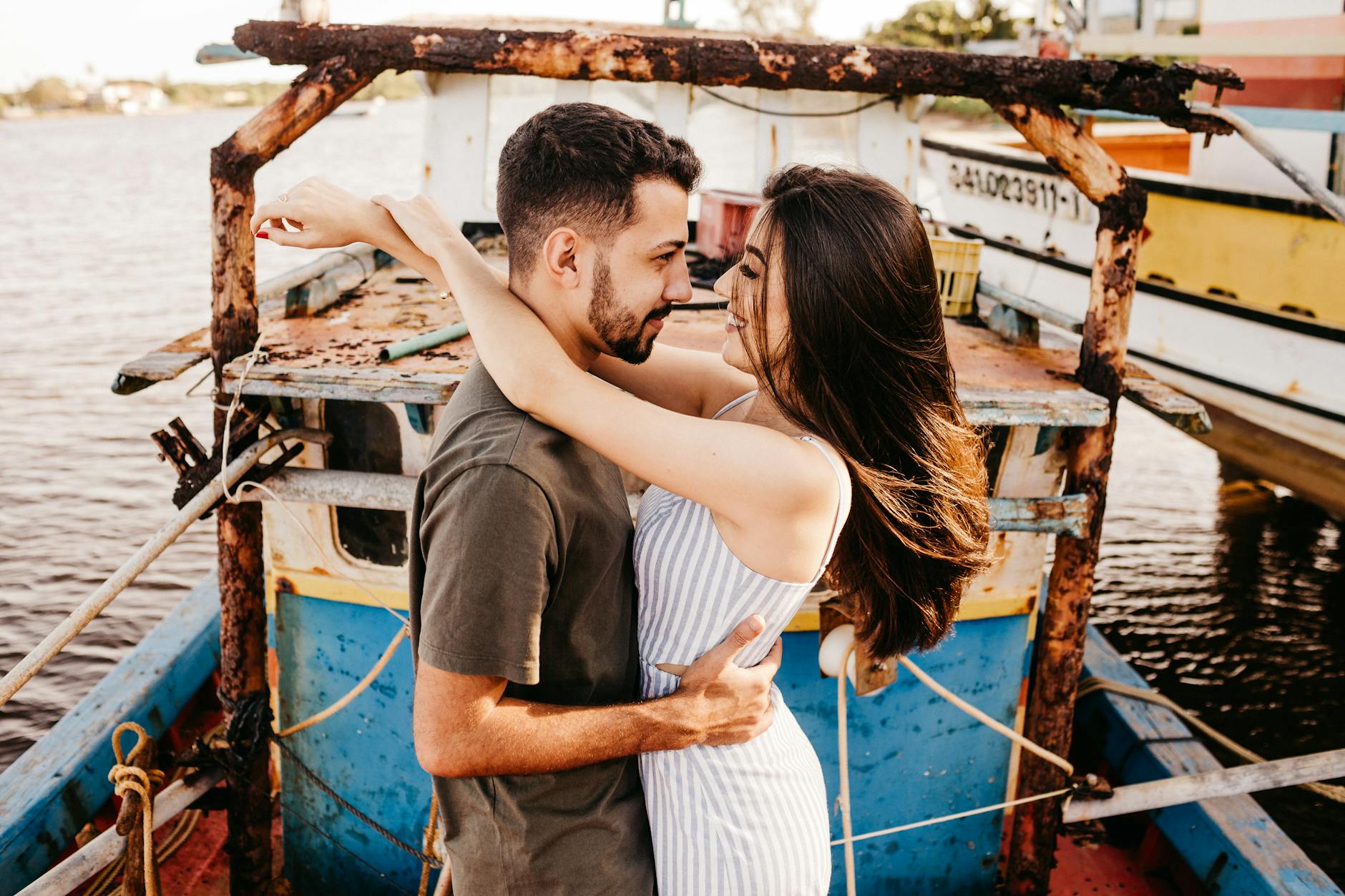 1) A custom T-shirt with a sweet picture of you two on it -$15
This idea is unique and affordable to boot! Who doesn't love an adorable picture of themself? With this shirt, your boyfriend will get to see what he's "blessed" to wake up next to every single day and who wouldn't want that? All you have to do is upload any cute picture of the both of you together and then add whatever text or caption that makes you both laugh or think about each other fondly. It would be perfect if you dressed him in something matching like a onesie so he can show off how loved he truly is.
2) A bag that he can use whenever he goes to the gym or when traveling -$17
This idea is perfect if your boyfriend likes shopping, gadgets, and convenient pieces of equipment for his daily routine. He will be able to carry all his clothes in this sturdy gym bag! You can also get it customized with a cute phrase like "be my valentine" or any other loving message you guys enjoy exchanging throughout the year. This is great if your man gets up real early for work or goes straight to the gym after getting home from work because it's just so easy for him to grab the bag and walk out of the door since it has two large zipper compartments on both sides!
3) An engraved watch that says 'I love you to infinity plus beyond' -$12
This is perfect for the guy who loves wearing watches. Why? Watches are great because they are useful pieces of equipment, especially if he's a busy working man! Plus it's cute because of the engraved saying of your choice which will truly show how much your boyfriend means to you. You can even get him more than one so he has a new watch every day or week and choose from different colors like silver or gold.
4) A personalized canvas painting with his favorite hobby and (y)our names on it- $29
This idea is awesome for those men out there who have their own hobbies and interests such as playing sports, video games, fishing, etc. It would be extra sweet to get your boyfriend's favorite hobby or scene painted on canvas with his name or initials added into it as well! This is excellent for those who love hanging up unique art pieces in their room, office, garage, etc. Plus this makes the gift he won't forget anytime soon because of how thoughtful you are!
5) A personalized mug with a cute phrase like "Best Boyfriend Ever!!" -$13
This idea is ideal for any guy who LOVES coffee, tea, hot chocolate OR anything warm due to its heat-activated process that changes the color of the mug from black ink to white when it gets hot. The text will stay clear and easyto-read no matter what because the sublimation printing technology is at work here. This mug will be his favorite because of how truly unique it is and you can even have a special message engraved on the backside that he'll see every morning before he starts his day!
6) A personalized list of why you love him -$8
This idea might sound old-fashioned but it's heartwarming so don't knock it 'til you try it out! Get your boyfriend a piece of paper or cardstock with 10 different reasons why you love him written down, cut them up into several pieces, fold them in small squares or rectangles, and put them all inside a jar for safekeeping. When your man feels discouraged or low, he can pick out one of the reasons why you love him and it will remind him of how loved he truly is. This list is like a secret weapon that only the two of you share together, so make sure to cherish it!
7) A personalized blanket with your photo on it- $11
This idea might not make sense right now but this special blanket is perfect for those cold winter nights where all your boyfriend wants to do is sit on the couch and cuddle with someone special. You can lay under the soft fabric while watching movies or TV, reading books, etc., no matter what! The sublimation printing technology makes this personalized blanket stand out because the colors are vibrant and won't fade after being washed multiple times. The best part about getting one of these for your boyfriend is that NOT EVERYONE will have one like his and he'll know how much time and effort you put into getting him such a thoughtful gift!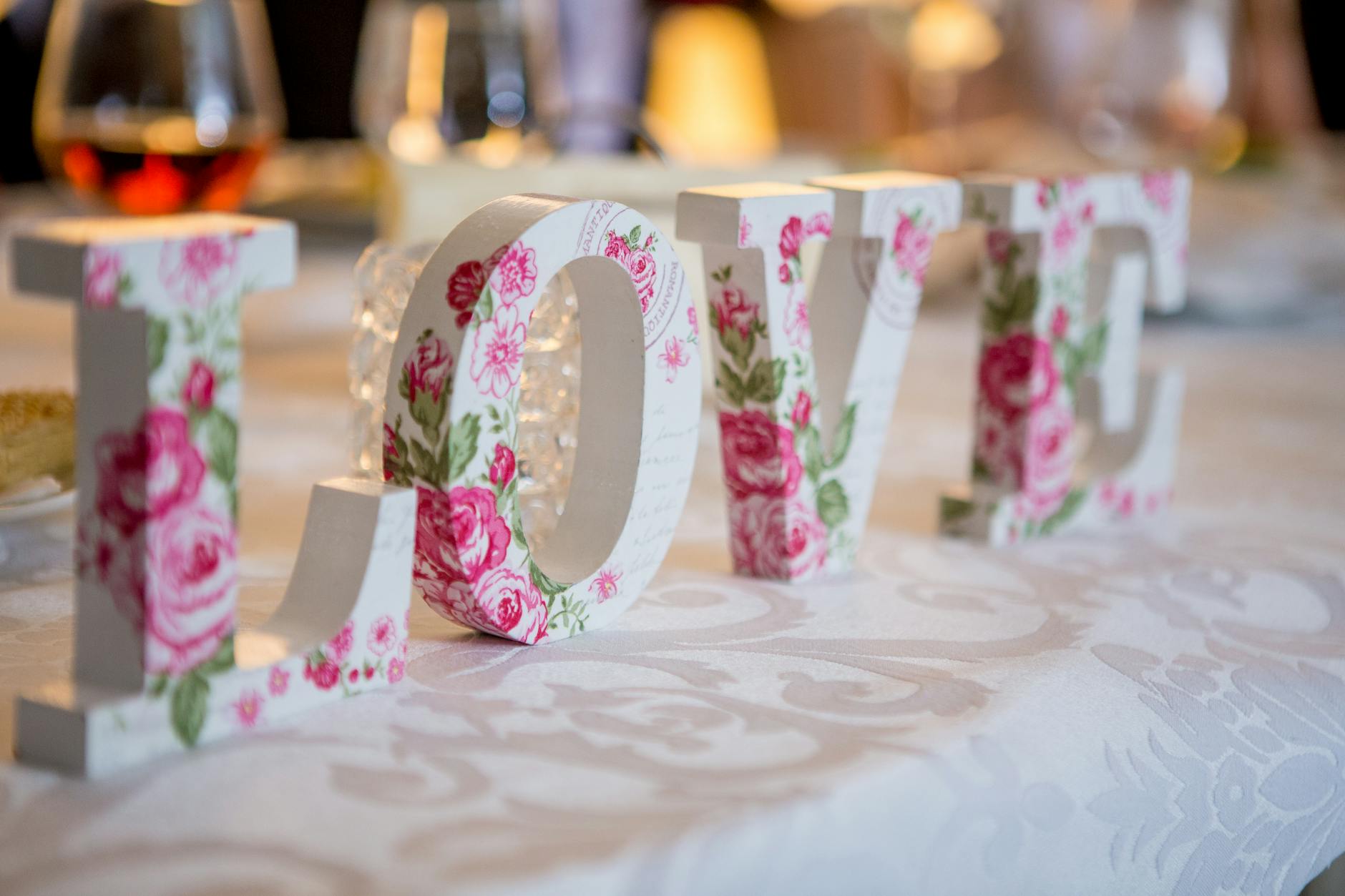 8) A customized vinyl play-list featuring songs about love and relationships -$12
This is the perfect present for those men out there who enjoy listening to music. You can make all the song selections yourself OR you can let Spotify, Pandora, etc., do it with their automated "love" station (or any other genre of music). Get songs from the 80s, 90s, noughties (2000s), or whatever sounds best to your ears. This idea is ideal if your guy has special memories attached to certain songs because they are great conversation starters!
9) A personalized set of "love" mugs -$13
This is a special idea for the coffee or tea drinker in your life. This mug set is perfect for those couples who have been together forever because it symbolizes the growth and continuity within their relationship! The initial mugs with both of your initials can be used with hot chocolate, coffee, or any other warm beverage that you enjoy sipping on during cold winter nights. However, the heart mug is best if filled with something sweet like hot apple cider to share with your boyfriend as a romantic treat. You also get more than one cup out of this deal so you and your guy don't have to fight over who gets dibs first :).
10) Personalized "love" door mat -$11
This idea may seem a bit odd at first but it's actually quite clever and convenient! Imagine coming home to your cozy apartment after a long workday, opening the door, and seeing this bright and cheery welcome mat laying before you. You can wipe your feet on it to rid of any dirt or excess water that got stuck in your shoes from walking outside during the day. And best of all, you can put this mat just about anywhere inside your house: the front entrance, bedroom doorway, bathroom (a MUST for every couple!), guest room (if you have one), etc. This is also great because YOU CAN CHOOSE ANY COLOR YOU WANT AND HAVE A CUSTOM INITIAL OR NAME PLATE!
11) A personalized tie -$20
Getting your boyfriend a new suit for the holidays is usually not something most couples can afford, but you can get him an awesome personalized tie that'll go beautifully with his suit AND save some money in the process. This idea is great because it symbolizes your journey throughout life together as well as where you are now. Whether it's a Christmas, Hanukkah, Birthday, Anniversary or Valentine's Day gift…t-shirts & hoodies are so last year. Step up your game this time!
13) Personalized cologne -$10-$15
Most guys love wearing cologne to impress others and this gift idea will be no exception because let's face it, you're the only one that matters to him! There are so many different scents on the market nowadays so take advantage of this and find the one that's just right for your man. This is also another idea where you can incorporate memories or special occasions into it by choosing a scent based on whatever may come to mind first.
14) A personalized beverage stein -$14 (for two)
This is perfect for those guy friends who like sharing beverages with their close buddies, like beer during game night at home or wine over an elegant dinner out. Not only do they get TWO mugs for themselves but you will have more than enough time to bring these out whenever YOU desire…no offense! The custom monogrammed initial is a great way to incorporate some personalization into the mix but the main idea is that this gift will be used and enjoyed by all!
15) A personalized photo frame – $20
This is another crafty idea to really show your boyfriend how deep your love goes. You can get one of those kits from Michaels or you can simply purchase a picture frame with glass on both sides at Walmart for cheap! This way, both of you can add pictures together to make it even more special. But here's the kicker: you don't have to stick with old memories and must-have photos (although they would obviously be very welcome additions!) You can include new photos like selfies or even shots that didn't turn out well (the good ones can be used somewhere else…kidding).
16) A personalized guitar pick -$5 (for 10)
What's more romantic than playing guitar with your soulmate? This is another idea that combines both music and memories. If you're not familiar with this, a guitar pick is what musicians use to strum their instrument for better sound quality. Since they are so small, it's easy to customize them by getting your boyfriend's name or initials engraved on the top side. Or if he wants something with less fanfare, you can go with an engraving of just one letter like his first initial…it all works!
17) Personalized dog tags- $7 (for 2)
These are fantastic because once again, they are super affordable and what guy doesn't love a dog tag? Now you can use these as a friendship necklace by getting a set for yourself as well OR if you're the one with the heart for animals, it's even better because YOU CAN GET A SET FOR YOUR DOG TOO!
18) Personalized flasks -$20 (for 2)
Hey, let's keep this classy people! I stumbled across this idea when I was looking for something unique to buy my boyfriend last year. It's fantastic because you can get personalized metal that'll hold your favorite beverage or two without anyone knowing about it. You can also have fun with this by choosing different types of liquor bottles and getting engraved metal holders based on what you pick.
19) Personalized air fresheners -$7 (for 2)
This is a fun gift idea because it's another crafty one where you can get personalized with the name of your choice or whatever else you would like to see on there, in an aesthetically pleasing manner. This would be great for that car that he drives around in every day…you know the one! Or simply place this inside your bedroom so when he walks by it once in a while, he'll remember how much you care about him even when you're not physically present. Don't forget to have some smelling-good scented oils available so he can spray away without worry!
20) A mat for placing glasses -$5
Okay so this one might seem a bit strange but you'd be surprised by how something as simple as a mat can make such an impact. For those guys who spend most of their time at home, it's not such a bad idea to get your hands on some sort of tray for your glasses and/or mugs. That way they'll always be nearby and visible without the need to look under the furniture or in another inconvenient place. This would also work well on desks and dressers near where he gets ready in the morning (i.e.: bathroom). Now put down those glasses and don't drop them!
21) A personalized leather keychain- $12 (for two)
This is more of a guy thing…if you can consider that a thing. I like this because it's different and very unique (definitely feeling the leather theme huh?). You can get something as simple as just writing your boyfriend's name on the back but if he's picky about what should go there, it's best to give him some options first. Alternatively, you could look into getting other designs such as cool car or motorcycle logos and then engrave those on these keychains and give them out as birthday gifts…that would be pretty darn awesome!
22) A breathalyzer – $63 to check their blood alcohol content before they go out
Hey, just because you're in a relationship doesn't mean it's time to be nagging your boyfriend every time he goes out. But what you CAN do is make sure he's not drinking too much by giving him this breathalyzer which will tell him the approximate number of drinks he can have before he gets behind the wheel. I think this brilliant gadget deserves some attention because if anything, it might actually save lives!
23) A custom-made t shirt – $50 (for 2)
If there's anyone who knows how to combine art with simplicity, it would be Etsy.com. If you don't know what that is, it's an online marketplace where people from all around the world can share something as big
as a business or as small as handmade gifts and crafts. I like this idea because it's unique and it can't be found anywhere else (not to mention, if you go with someone who is skilled in sewing and embroidery, you're sure to get something of QUALITY).
Valentine's day ideas for husband at home to Surprise Your Husband.
24) An engraved flask – $25 (for 2)
This is another personalized gift that is sure to score extra points with your guy. You needn't worry about the design because there are plenty of options out there ranging from funny all the way up to serious; although most designs similar to these tend to lean towards the 'humorous' aspect. It's always good when both parties have a sense of so go ahead and let him carelessly pour himself a drink or two whenever he pleases.
25) A wallet made from kangaroo leather – $9
If your boyfriend is a 'wallet guy' then it's probably in his best interest to upgrade from that old, beat-up one that has been through the ringer every single day. So why not gift him with something professional and unique such as this kangaroo leather wallet which is extraordinarily durable and looks way better than it should for something so affordable. You can get both men and women wallets from Amazon but I'm sure your boyfriend would love you even more if you got him an effective weapon against pocket thieves…yikes!