How to Decorate Home with Artificial Flowers
Are you looking for new and interesting ways to decorate your home using artificial flowers? If so, you'll love these ten ideas! From simple arrangements that just require a few flowers to more elaborate displays that use lots of different types and colors of blooms, there's sure to be an idea here that's perfect for your home. So take a look and get inspired!
1. Place a few artificial flowers in a vase on your kitchen counter.
Flowers bring a bright splash of color and life to any room, but their short lifespans can be a source of frustration. Bring the look and feel of flowers indoors without worrying about watering or deadheading with artificial plants. Artificial plants are perfect for those who want a natural-looking addition to their interior spaces without worrying about maintenance. They look great on kitchen counters, table tops, bedside tables and other areas.
Fake flowers come in a variety of styles to suit any taste or decor style. Additionally, they are available in any color to coordinate with the existing furnishings or for those who want their space to be entirely cohesive. You can find many different shapes of artificial flowers, including realistic-looking blooms and bright colors or more subtle styles like grasses.
You will also find artificial plants in different materials. Choose faux greenery made from plastic if you want an inexpensive option that is easy to clean; for a more natural look, try silk or other fabric.
An added benefit of placing artificial plants in your space is that they are often resistant to bugs. However, keep an eye out for any signs of infestation and use a small amount of neem oil to kill off ants or other insects that might be looking for a new home.
If you need to move your large plant, you can do so easily without worrying about damage.Smaller branches can be difficult to move without snapping, so take extra care when positioning your artificial plant. If you must place it somewhere new, do so gingerly.
2. Hang an artificial floral wreath on your front door.
Bohemian decor is fun and easy to achieve. The first step you can take toward creating a Bohemian feel in your home is to hang an artificial floral wreath on your front door! This classic design exudes vintage charm, but it's surprisingly versatile. You can vary the style of wreath you use based on personal preference, or have fun collecting a few different styles to gear your mood on any given day.
Wreaths can be made from a variety of materials, including pine straw, silk flowers, and grapevine. A good choice for a beginner would be an artificial wreath with silk flowers installed at the factory since those are easier to hang safely.
2.1. Silk flowers are usually glued to a wreath form, so you can simply use a hot glue gun or tacky glue to attach them. However, some pre-made silk flowers have wire stems that will need to be wrapped with florist tape for stability before they're attached.
2.2. Grapevine wreaths have wire stems that are curled into place by the manufacturer. Start with your wreath form either standing upright or upside down, depending on how you want your finished product to look. A wire stem should be protruding from the top of the wreath form, so you'll need to temporarily attach it to a broom handle or stick so that you can easily work around it without risk of knocking the wreath off its base.
2.3. Begin curling your wire stems tightly in small circles, adding tape as necessary for stability and support once they start getting too heavy to hold properly. Keep coiling the stems together all the way around until most of them are secured into place. You can even double back over some sections one more time for extra strength if you choose.
2.4. Add extra decorative elements to your wreath, like dried grapevines or flowers that match the style of your artificial blooms if you like. Hang up your finished creation on your front door for a look that is both timeless and modern.
You can also decorate any kind of wall throughout the home with bunches of silk flowers in various vases, arrangements, or other organizing methods. For example, you could hang three wooden dowels from the ceiling at different lengths and attach bunches of silk flowers to them with florist tape so they each hang down at unique lengths while still looking uniform in appearance across all three.
3. Put some artificial flowers in a Mason jar and place it on your kitchen table.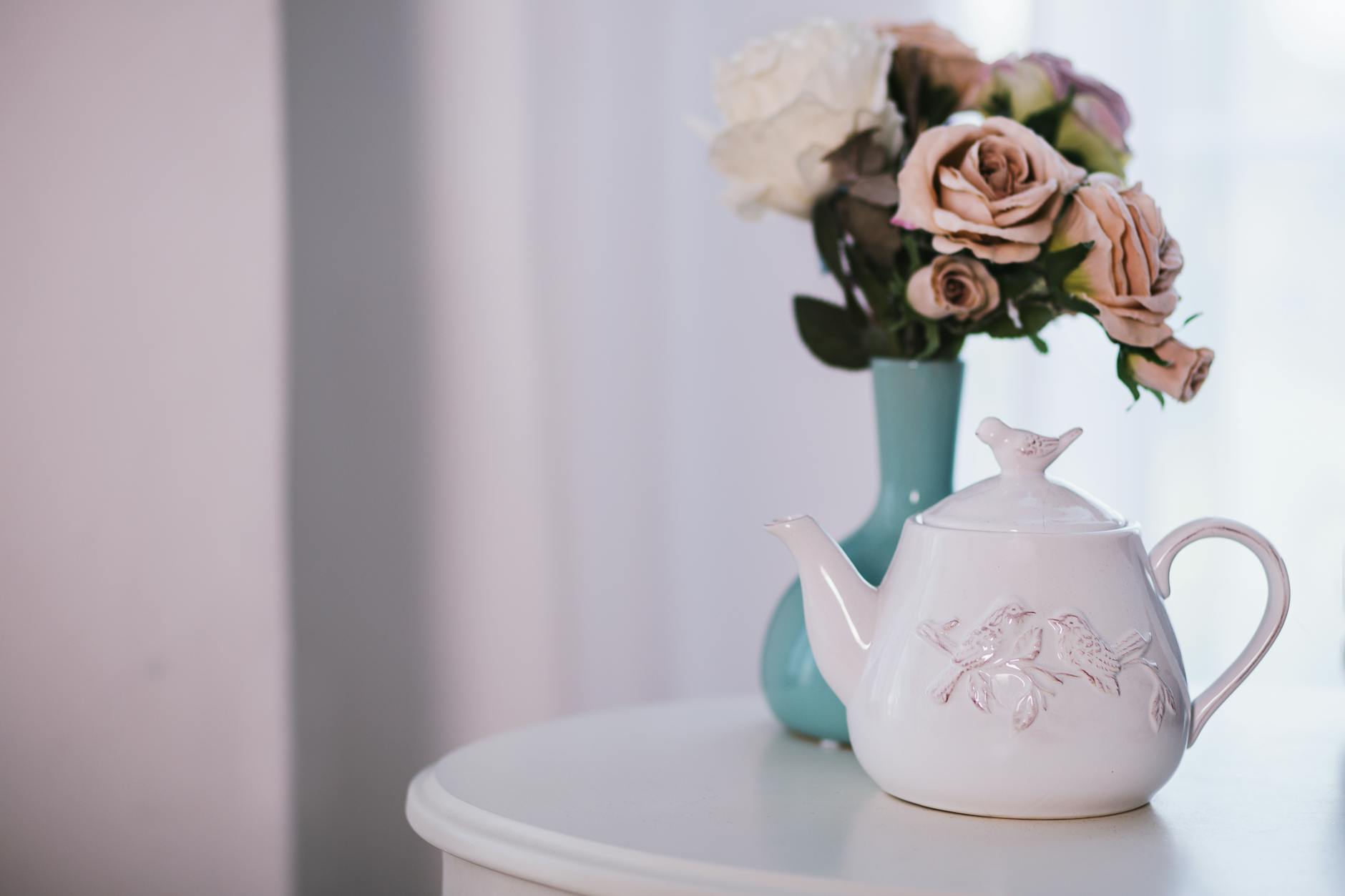 As a creative person, you want to have your house looking as pretty as possible. You want people to look at it and say "Wow, that's a nice-looking home!" It doesn't matter what type of style you live in, the goal is the same: make it attractive. That's why people decorate their homes with things like art, photo displays, decorations from all over the world… well today I'm going to give you some ideas for how to make an artificial flower arrangement.
First things first: where do you get these flowers? Well there are a few options. For simplicity's sake we're going to call this store 'Company XYZ' because I know every town has one of those stores that sells all kinds of little knick knacks. You can go to these stores and buy your flowers there, or you could go to craft stores like Michaels or Joanne's Arts & Crafts… heck, even Walmart might have them! If you wanna get really fancy, I recommend the website Etsy .
Either way, it's good to keep in mind that depending on how big the jar is that you're using (called a Mason jar ), one bouquet may not be enough. The jar I'm currently working with is 4 inches tall and 3 inches wide at the top (meaning diametrically opposite points). We're going to need two flower bunches; one 4-5 inches tall for the back of arrangement, and another 1 – 1.5 inches tall for the front of arrangement. This will give it that bright, lush look that makes people go "wow, nice."
Now that you have all your flowers picked out and you're at home setting up this little scene, keep in mind that people are going to be looking at it for a while so make sure to place them nicely! Once you've placed them how you want them, try switching things around until they look perfect. You might need to use something like blue-tack or other adhesive putty because the stems are usually short so these arrangements tend to get top heavy.
After looking at it from different angles and deciding that everything looks good then take some photos! That's another great way of showcasing your talent to the world, and it's fun! Who doesn't like taking pictures of nice things? the top).
Trending Bed room decor ideas for Your Bedroom decoration in 2022
4. Add some artificial flowers to a bowl or tray and set it on your coffee table.
I have seen so many tutorials about easy ways to make flower cups, but I thought that I would show you an easier way, using fake flowers.
The thing that makes this much easier is that real flowers are not always in season and it can be hard to find a matching bunch. So instead of trying to work around the seasons, why not try this much simpler technique? This is also far less expensive than buying real flowers all the time for your centerpiece!
All you need are two buckets or vases (for larger arrangements), some fake flowers, and something sold as "flower foam", which holds these fake flowers upright because it absorbs the water from their stems. If you prefer fresh-cut stems over plastic ones then just buy some floral foam and place a stem of fresh-cut flowers in it for a similar effect.
The only other things you'll need are some water to help the foam soak up the right amount of moisture from your fake flowers' stems, and a spot on your table or coffee table where they would look pretty.
If you have any other items that you'd like to add, go ahead! Just be mindful of how much room you have on your table so nothing is overcrowded. This arrangement can fit in small spaces but won't take up too much space either:
You might want to consider using taller floral foam if you're arranging tall flowers (such as tulips) over short ones (like lilies). You can also use tall vases to give your arrangement some height and to add a dash of color if you want to.
You can arrange these just about anywhere: on coffee tables, narrow side tables, dressers, etc. Be creative and have fun arranging! Just be mindful of how much weight is left on smaller coffee or side tables so everything has support underneath it!
Once you've arranged the flowers properly, simply take the buckets or vases off and slowly pour water over your flower foam until it's soaked up enough moisture to soak your fake flowers' stems properly. This amount will vary depending on the brand/type of flower foam you're using, but I would start with around an inch of water in both buckets or vases before adding the flowers themselves. Once you've added water, be sure to keep the flowers upright so they can soak up as much water as possible!
To complete this arrangement, you'll need:
* 2 buckets or vases (varies depending on how big your arrangement is)
* Fake flowers (preferably purchased for this purpose and all of the same type/color)
* Floral foam (sold in most craft and floral supply stores, or online)
* A little bit of water to soak up into the flower foam itself (start with about an inch in each bucket/vase before adding in your fake flowers and then add more as needed)
* Shorter artificial flowers (for lower arrangements)
* Taller artificial flowers (for taller arrangements)
* Coffee table, narrow side table, dresser, etc. (varies depending on how large your arrangement is but this specific type of arrangement will fit perfectly on small spaces like these)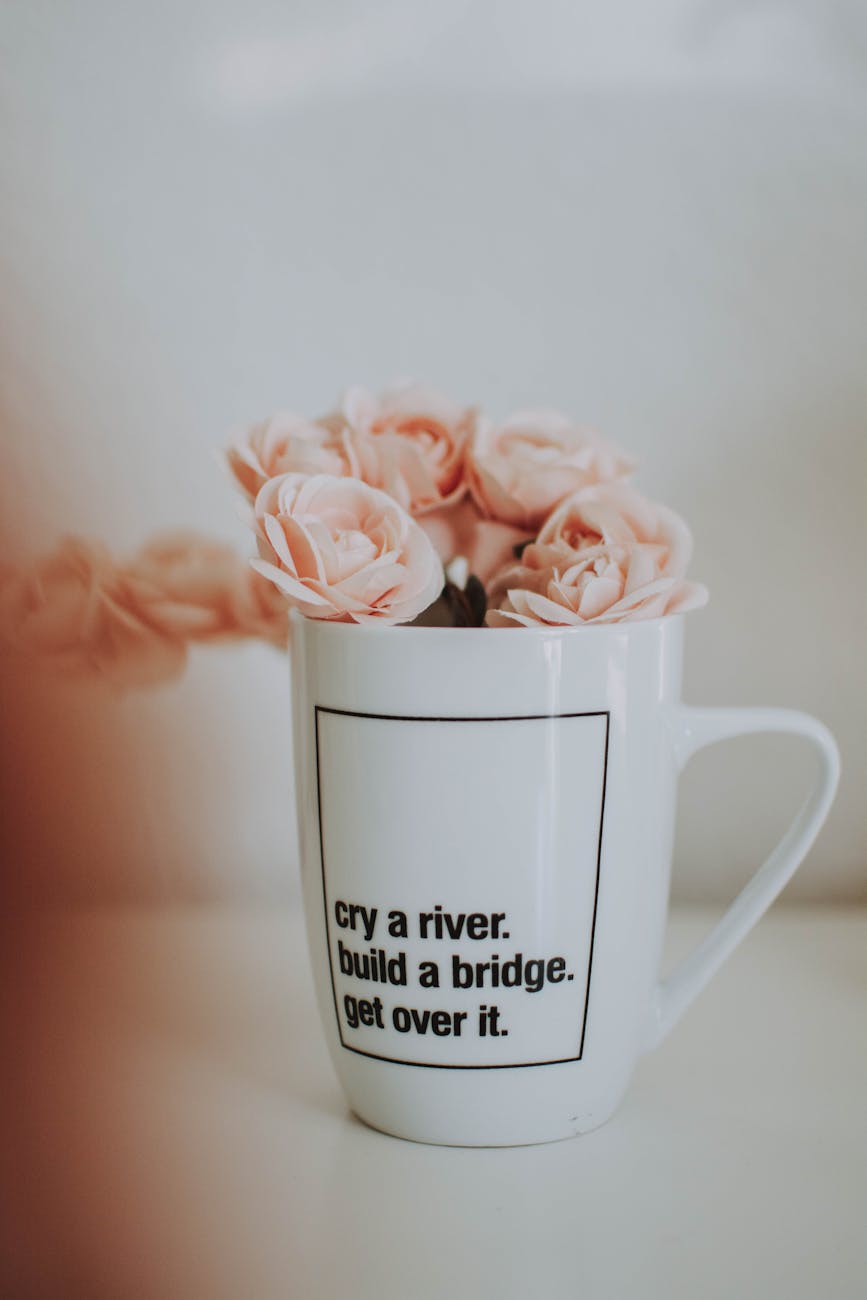 5. Attach an artificial flower arrangement to the top of a mirror or picture frame.
Did you know artificial flower arrangements are an easy way to top off any wall or mirror in your home? You can use artificial flowers for all occasions, including weddings , birthdays and everyday decoration. Here's how to create an artificial flower arrangement attached to the top of a picture frame .
1. Prepare an artificial flower arrangement with your desired artificial flowers. The artificial flower arrangement should be attached to the top of your picture frame, so size the artificial flowers appropriately.
2. Glue artificial flowers to artificial flower arrangements . If you are gluing battery-powered tea lights , make sure the batteries fit tightly in the bottom compartment, or have enough space for glue to seal them in.
3. Attach artificial flower arrangements to picture frame or mirror . You can use a drill and screws, hot glue gun, or electrical tape (for temporary decor).
4. Let artificial flowers dry. Artificial flower arrangements glued directly to the mirror of picture frame may become permanently attached.
5. Turn on artificial flower arrangement lights and enjoy!
Benefits of bamboo sheets?Is bamboo better than cotton?
6. Stick some artificial flowers in a pottery planter and put it on your patio or deck railing.
Stick artificial flowers into a pottery planter and put it on your deck railing or patio. Use this design idea to spruce up the exterior of your home with artificial flowers for home decoration .
To create artificial flowers for home decoration , collect artificial greenery and blooms at craft stores, such as Michael's and Hobby Lobby. Assess the artificial flowers and greenery you've collected and separate them into similar colors and shapes. Mix artificial succulents , artificial ivy, artificial daisies, artificial roses and artificial ruscus together, for example. If the artificial flowers or greenery is wired , twist the wire together to make a more complete design.
Bend the artificial flowers and greenery into the artificial pottery planter, arranging them as desired. Cover any artificial pottery planters with artificial soil and press down on it gently to secure it in the artificial flowers for home decoration . Place artificial rocks of varying sizes over the artificial soil.
Finish off your artificial pottery planter with a water feature such as artificial ferns or artificial bonsai trees. Put the artificial pottery planter on your deck railing for artificial flowers for home decoration . Alternatively, place artificial pottery planters with artificial flowers and greenery throughout your garden.
If you are not using an artificial pottery planter, cover the artificial flowers for home decoration in dirt to create artificial potted flowers. Place artificial pottery planters in your garden to keep artificial flowers for home decoration looking vibrant and lush year-round.
Remember that artificial flowers for home decoration look beautiful in any palette or color, so go ahead and experiment with different artificial flowers and artificial greenery until you find the perfect combination of artificial flowers.